Today is the last day of massage for Tom and Rich the guys running 4 marathons in 4 days 4 Henry.
www.everydayhero.co.uk/forhenry
. Please donate to a worthwhile cause. Tom is touch and go to be fit with an ITB friction syndrome injury to both hips. The new technique of kinesio taping provided by LD Sports Therapy has had a dramatic effect in providing pain relief, increasing healing and allowing him to continue to train. More updates to follow about the run as it begins on Wednesday.
Laura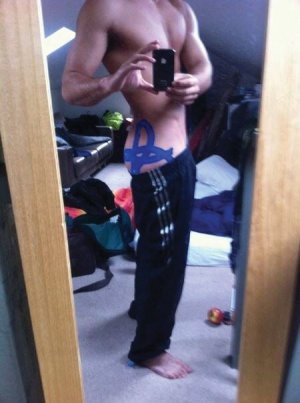 Photo courtesy of Tom sending it to Rich boasting about getting to wear the tape...

/