| | |
| --- | --- |
| Posted on September 28, 2011 at 12:18 PM | |
This summer I took the decision to leave Tring Rugby club. I thoroughly enjoyed my year with them - seniors and juniors but after two and a half years working on a cold rugby touchline, its time to warm up, take a bit more time off for my own sport, and rejoin Hemel Storm Basketball team for a second season.

The 2011/2012 season has begun and in true Storm fashion, I'm currently working with approximately five out of fifteen players. Two are ruled out of training and matches completely as they recover from a serious ankle sprain and a suspected stress fracture of the fifth metatarsal. The other three are working through tight hamstrings, an irritated ITB and inflammation of the achilles tendon sheath. 
This season I have two students on their third year placements with me at Storm so am looking forward to having two more pairs of hands around and doing some teaching. The reality of working with a sports team is often very different to what you are taught throughout your degree so I'm looking forward to sharing my experiences with the students.

Last Saturday at Hemel Sportspace, Storm took on Ipswich (and won), below are some pictures of the pre match work with the players.

Below I'm working with Rich Wellings who sprained his left ankle almost four weeks ago. Rich damaged the front two out of three ligaments on the outside of his ankle. He also damaged a muscle called peroneus brevis which runs down the outside of the ankle and foot. He has been completing a programme of rest and ice initially, then range of movement exercises, balance and strengthening. Rich is now at the "aggressive" stage of his rehab where we're constantly pushing him to the point of soreness to retrain the damaged soft tissue. Rich is expected to return to training next Tuesday with the possibility of some court time on the 9th October, providing he completes the fitness tests.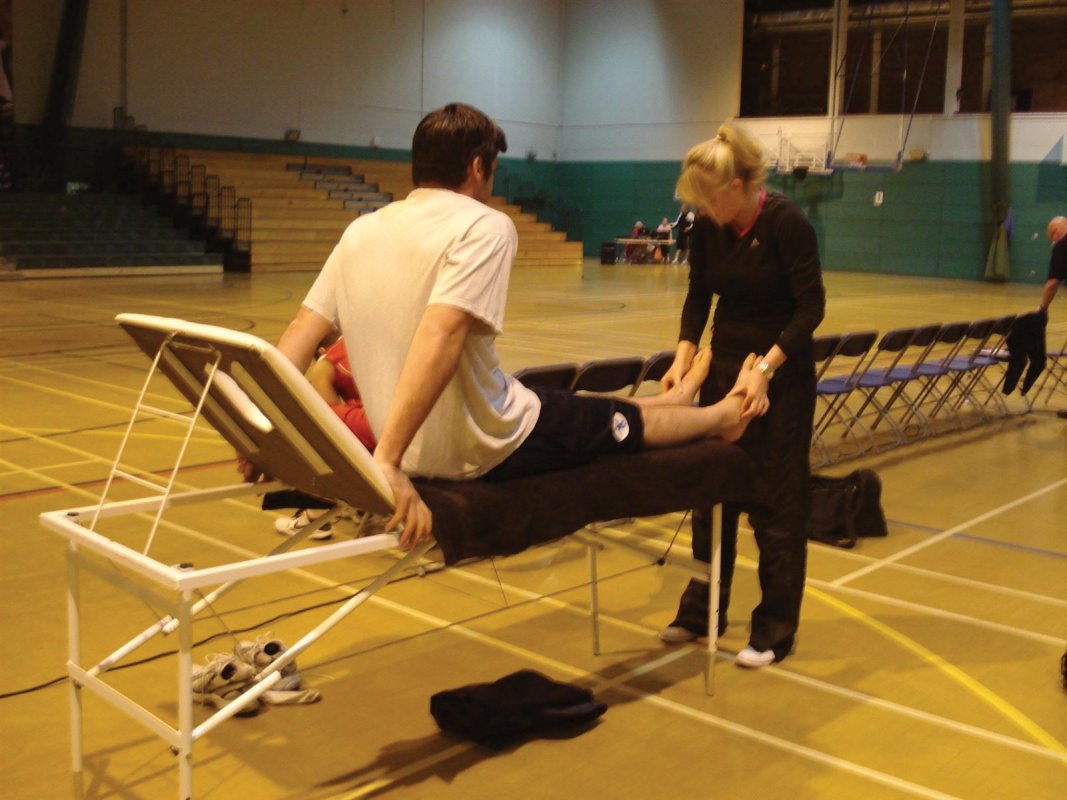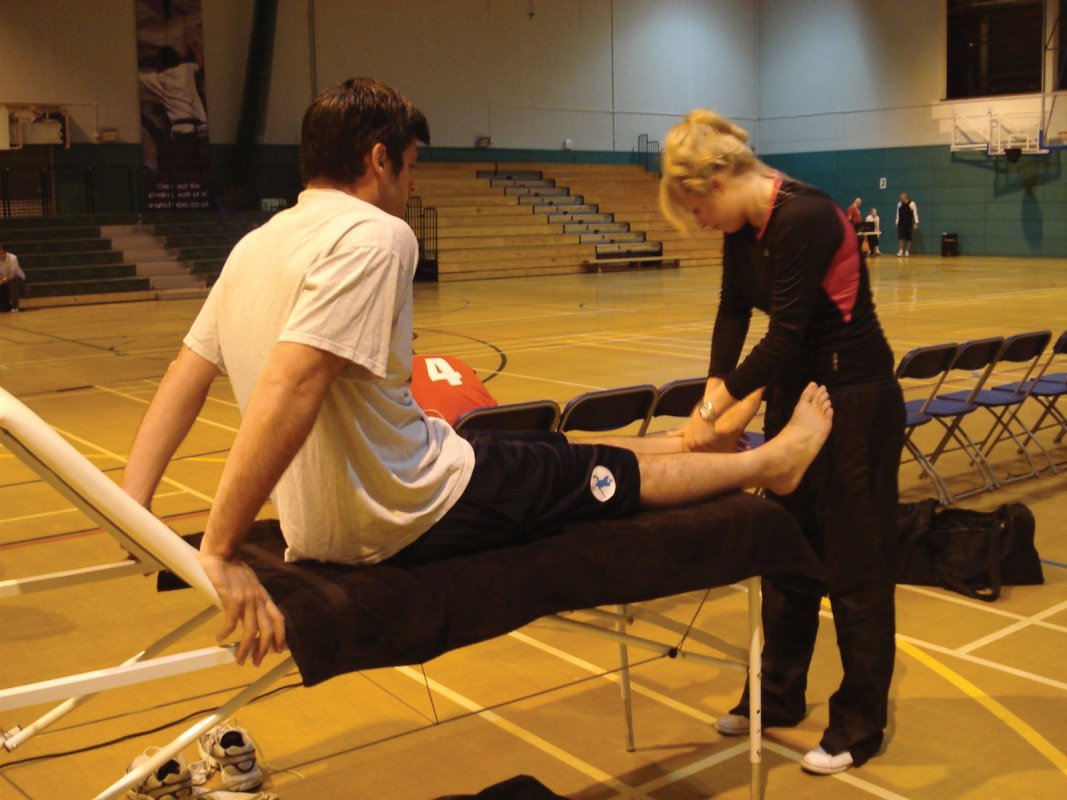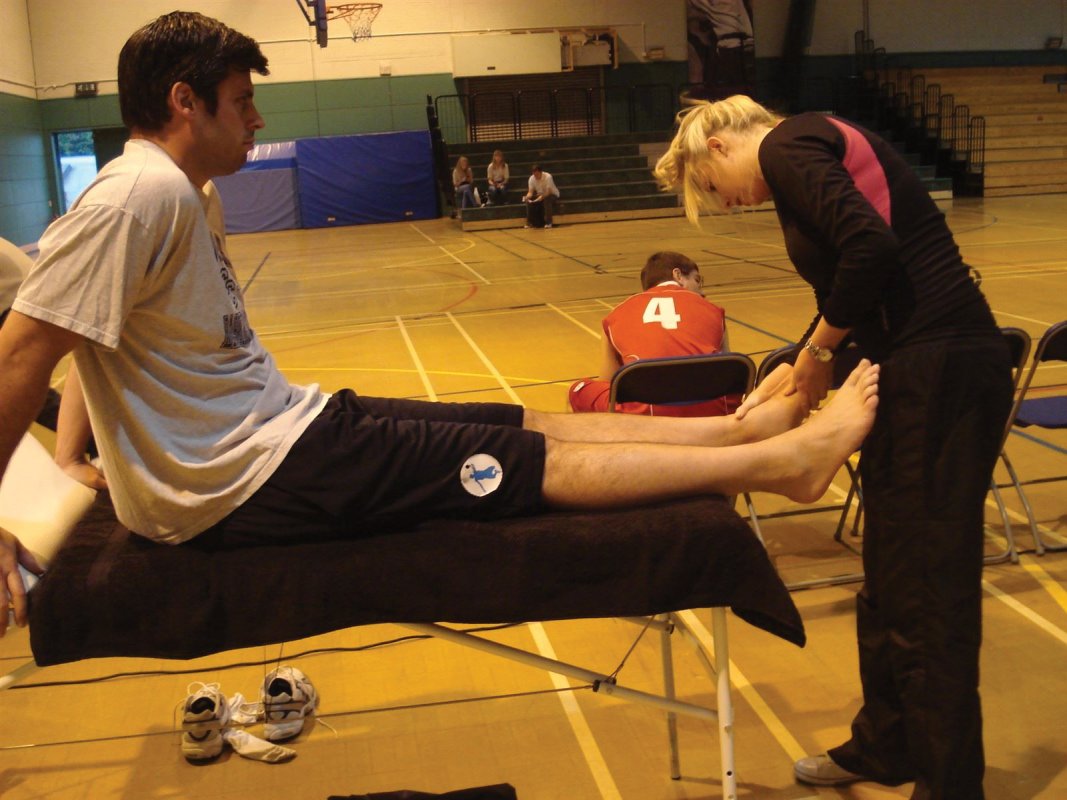 The next pictures are of Simon "Spud" Kearney having his hamstring and gluteal muscles loosened up pre game. Spud tore his left hamstring near the end of last season, he was under pressure to play the remaining few games and so undertook a fast track rehab programme which does carry a risk of re injury. Spud is currently still working on strengthening the muscle but suffers from tightness due to scar tissue that has remained in the hamstring over the summer. Regular massage and stretches will gradually remove this allowing him to regain full range of motion and strength in the muscle.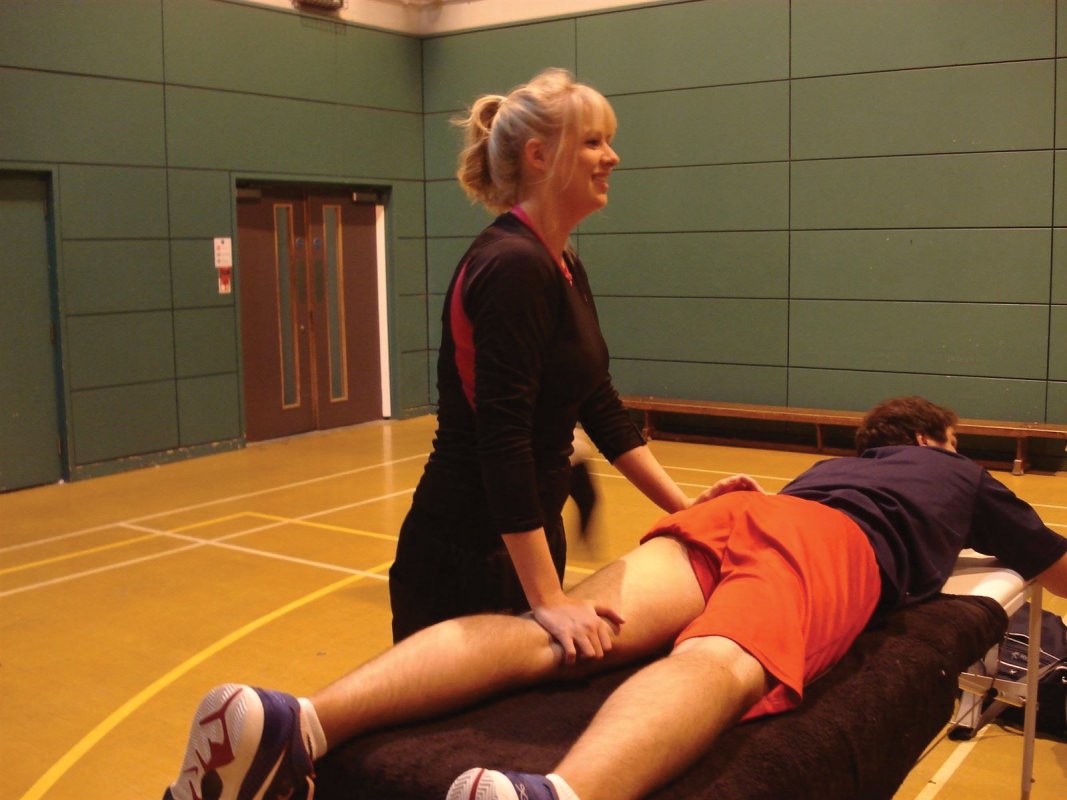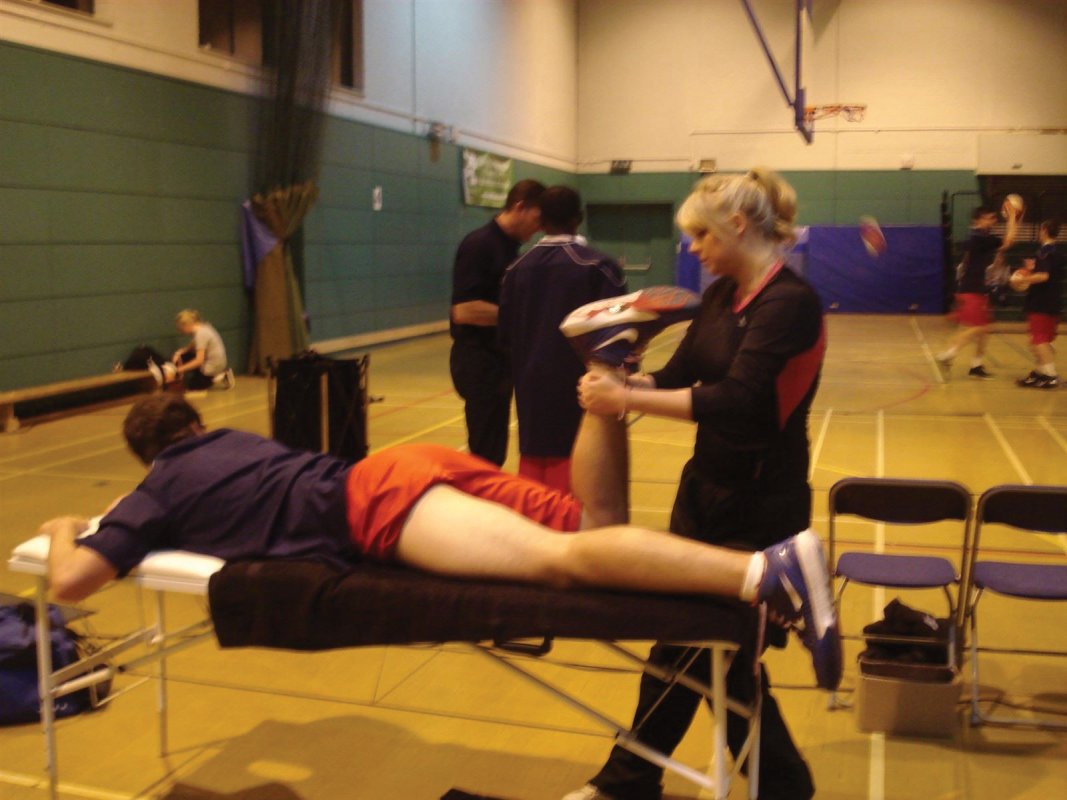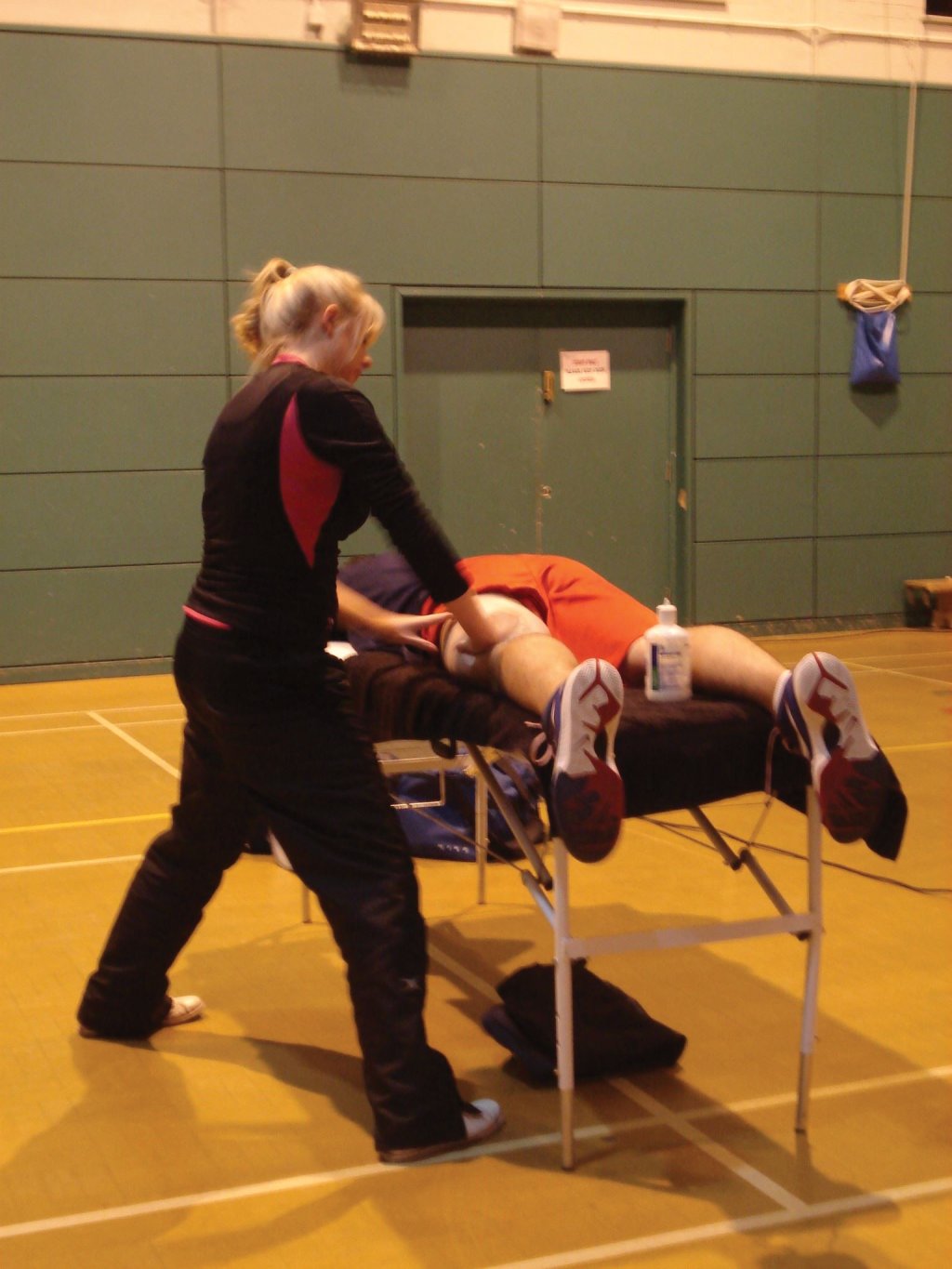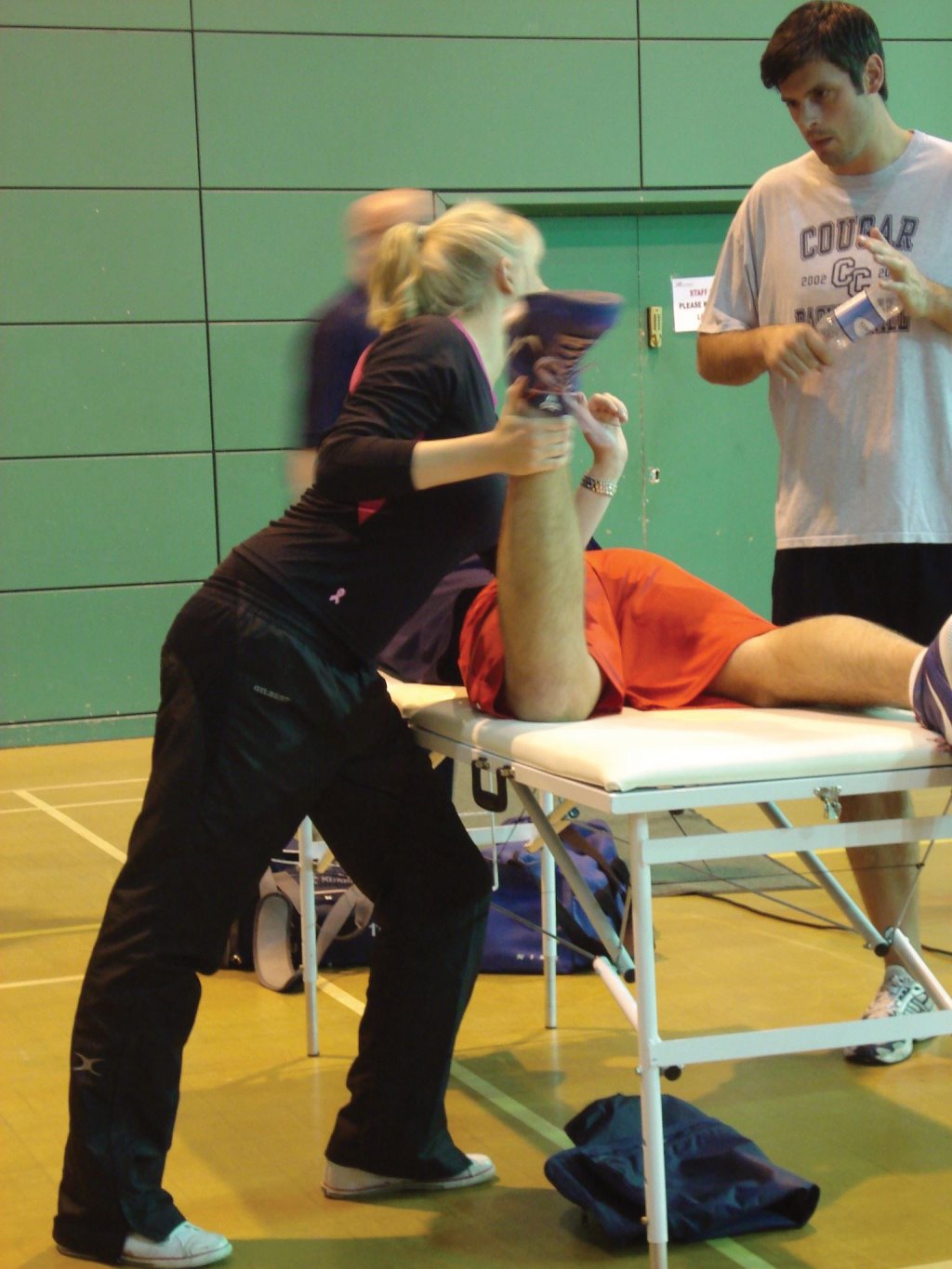 Below are pictures with Dru Spinks. Dru rolled his ankle in July this year but played through the niggling pain he felt. In September as the training load increased he felt more pain and had to stop. After assessment a stress fracture of the fifth metatarsal was suspected. Dru had an Xray and although no fracture showed, a dark patch on the bone indicated a possible area of healing. Since then Dru has been feeling continued pain and aching. He has been on a period of rest, the only way to allow a stress fracture to heal, but is finding it increasingly frustrating. We have been working on loosening any muscles and tendons causing pressure on the bones in the foot but for now must play a waiting game and then gradually increase training loads.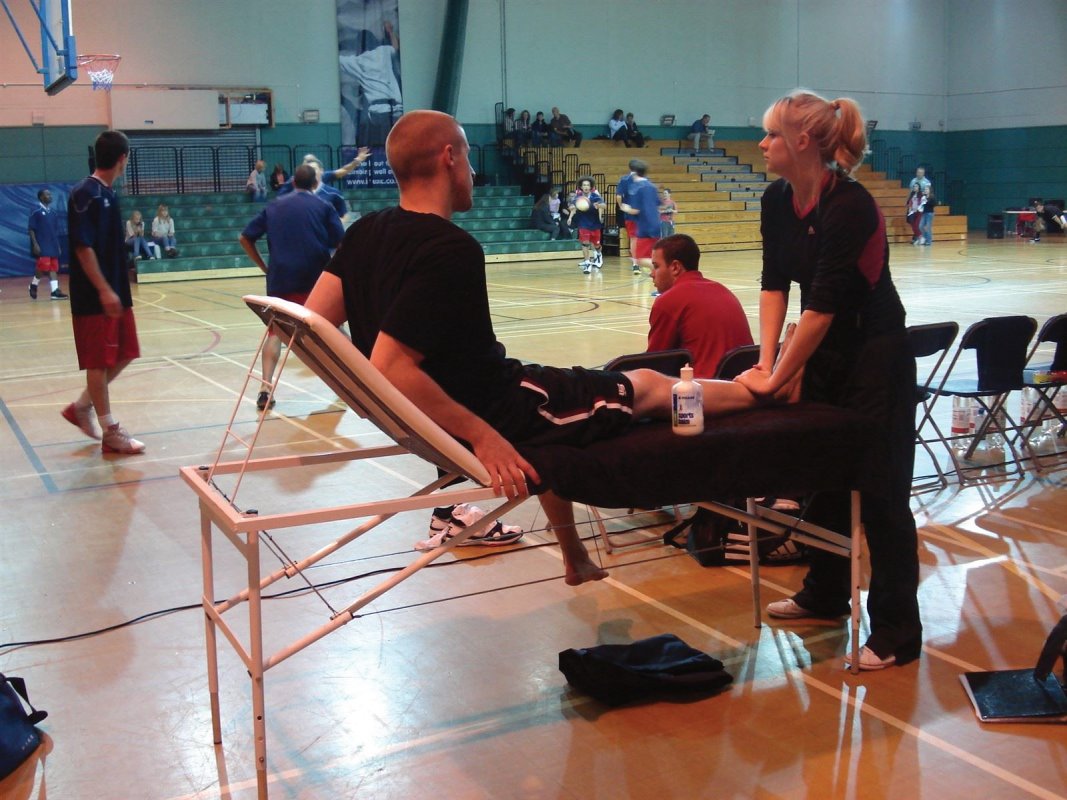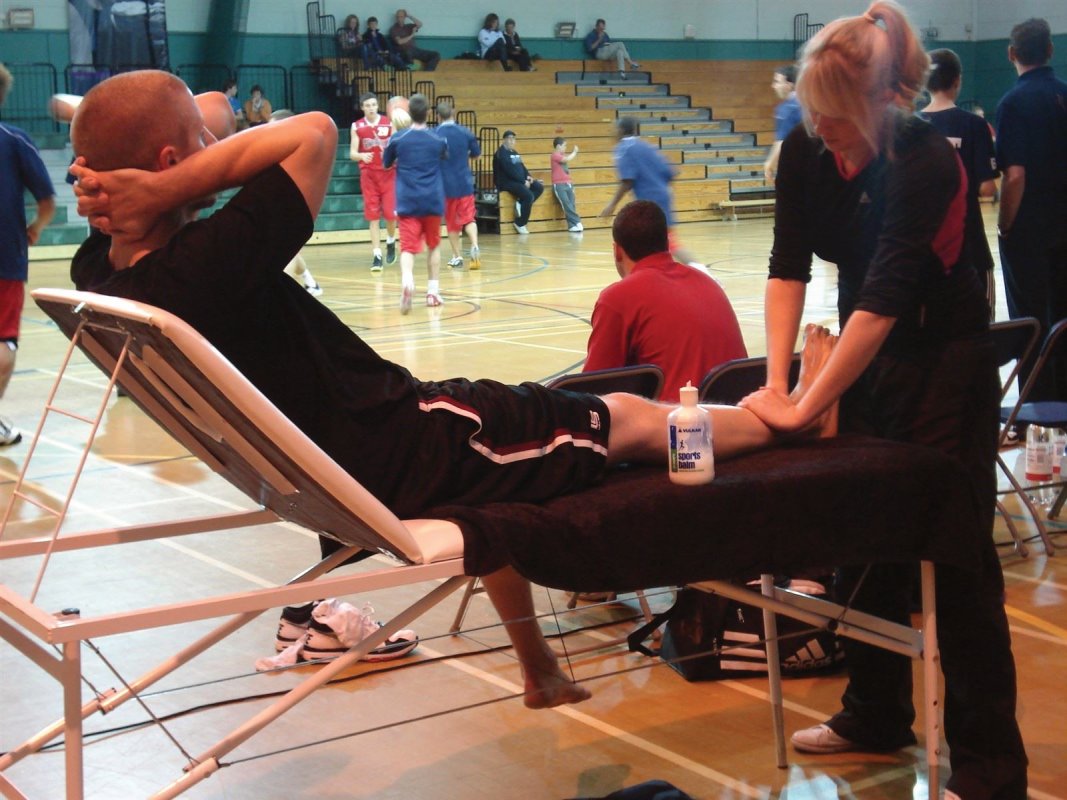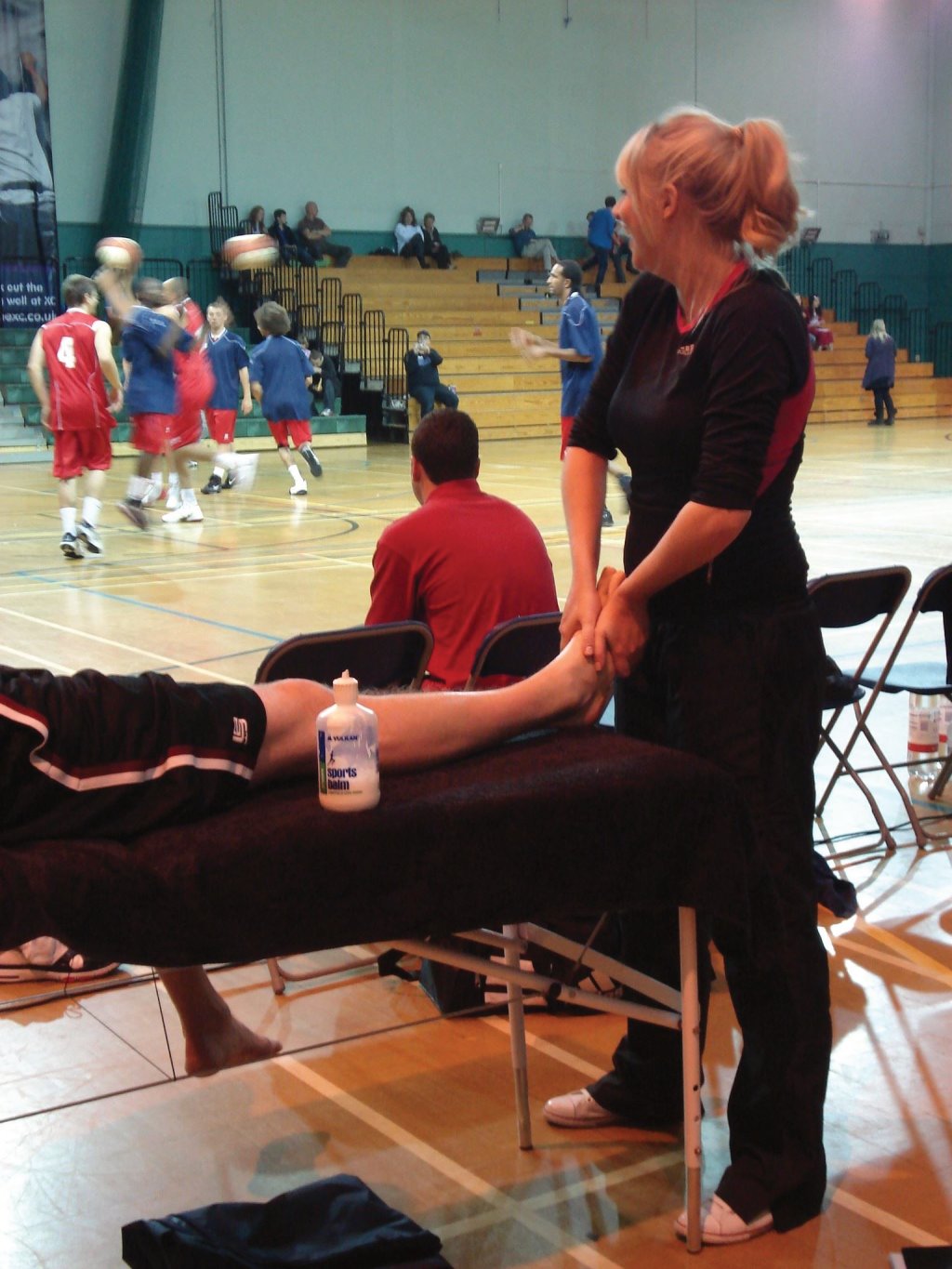 Photos courtesy of Tash Painter.
More updates to come or follow Storm at www.stormbasketball.net

Categories: Hemel Storm Basketball
/